Mary's Minute, June 2021
Jul 21st, 2021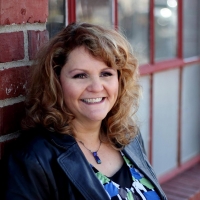 I am so proud of how our Main Street programs handled the last 15 months, with dogged determination and endless creativity they carried on and helped their small, locally owned business get through as best they could. We will be sharing their wonderful stories at the Awards of Excellence Banquet during our annual conference, LAB, in Gadsden, August 18-20.
Main Street Alabama's COVID Response plan provided a free graphics package that businesses and communities could use to let people know they had everything from curbside pick up to a new online ordering system. We also provided a series of how-to videos to assist businesses with getting online, choosing the best payment system, social media and more. Additionally, there is a website dedicated to helping those small businesses and local leaders with consistent updates and ideas from all over the country provided by Downtown Professionals Network, Reopen Main Street website.
Main Streeters have always been resilient! Main Street America is celebrating over 40 years of hard work and sustained economic development all over the United States. The 2021 Main Street Now Conference was a testament to forward-thinking and hard work making a real difference during the pandemic. Check out their website, it is a wonderful resource.
And lastly - Main Street Alabama is thrilled to announce that we are hosting, in person, LAB 2021 in Gadsden on August 18, 19, 20! After having to cancel the annual conference in 2020 due to the pandemic, we are so looking forward to seeing all our Directors, City Officials, Business & Property Owners, Local Main Street Board & Committee Members, and representatives from Network communities from around the state.
Registration to the LAB will soon open to anyone wanting to learn more about economic and community development strategies for your community. The speakers and training we have booked this year are top notch and are known nationally for their accomplishments in downtown and commercial district revitalization.
We are especially pleased to reveal we will be featuring Mary Means, Founder of the Main Street Movement as our keynote. She is such an inspiration and her recent book "Main Street's Comeback…And How It Can Come Back Again" is a must read for anyone engaged or wishing to take on a downtown or commercial district revitalization project.
We are looking forward to being #ALTogetherAgain!