LAB 22 - Opelika
Aug 17th, 2022 - Aug 19th, 2022 8:00 AM-12:00 PM
Main Street Alabama is thrilled to announce the 2022 LAB in Opelika on August 17-19. We look forward to getting "Back on Track" with downtown and commercial district revitalization experts from across the state.
Session topics will cover all Four Points of the Main Street Approach and will benefit communities that are ready to advance or just starting their redevelopment efforts.
The Keynote/Opening Plenary will be given by Nathan Norris, a founding principal of the CityBuilding Partnership, LLC. Nathan's vision was to create an organization that would partner with communities as well as developers so that they can avoid the common mistakes that undermine or under leverage most planning or development initiatives.
**Special Tuesday Event**
Tuesday, August 16 (Courthouse Square)
2:00-3:00 PM Extended Public Art Walking Tour (Meet at the Courthouse Square and learn all about Opelika's Public Art and their shared space initiative).
Wednesday, August 17 (Bottling Plant Event Center, 614 North Railroad Avenue)
8:30 AM Registration Opens
9:00-9:30 AM Rapid Fire Breakfast with ADEM: Brownfield Revitalization, Chey-Anne Kilpatrick, Environmental Scientist-Redevelopment Section, Alabama Department of Environmental Management
DESCRIPTION: Learn how you can revitalize your community with the assistance of ADEM's Redevelopment Section. We will discuss program details, funding opportunities, and ways Brownfield Redevelopment can be beneficial to your community.
9:30-10 AM Welcome
10-10:15 AM Break
10:15-11:15 AM So the Garden Club Got a Grant, Brantley Snipes, Main Street Greenwood (MS) Executive Director
DESCRIPTION: ...but who's going to water, weed and maintain? Let's develop some comprehensive community guidelines so that landscaping can be used to enhance place, not drive the Main Street Director out of town! A great landscape plan can accentuate your sense of place more than almost any downtown design technique. However, if every civic group in town adopts a spot in your town, how do you maintain cohesion and your sense of place? Much less, how do you maintain these spots when it comes to simply weeding and pruning? How do you say no when the garden club is offering to help? Instead of saying no, you refer them to your community landscape guidelines, which are in place to support your comprehensive approach to the landscape of your downtown. No landscape guidelines? No problem! We are going to develop a plan that will create a great sense of place and keep your weekends free of weeding every adopted spot in your downtown. A comprehensive approach to community landscaping is more than just planting containers downtown with this season's grant money. A comprehensive approach thinks long term and holistically about design, maintenance, and sustainability. It includes tasks, such as developing your local plant palette, a maintenance schedule, a budget, and understanding the mechanics of what makes great landscape design in your community. These tasks may seem like a foreign language, but each one will be broken down during this presentation into a step by step format, easy to digest, and easy to implement in your town.
11:15 - 12:15 PM Small Scale Producers, Panel to include Russ Durrance, ALFA, Vickie Watkins Whipporwill Vineyards, Michaela Sanders, Blue Ribbon Dairy
DESCRIPTION: There are many challenges associated with all businesses, especially agricultural businesses. During this roundtable, we will discuss what all it takes to bring a raw product to market and how farmers navigate the challenging landscape of the business world from a marketing, financial and legal standpoint.
12:15 - 2 PM Lunch and Retail Therapy
2 - 3:45 PM Developer/Planner How to: Incentives, Codes, Zones, Panel to include Jerry Lathan, Founder/President, The Lathan Company, Inc., Matt Mosley, John Marsh and Deke Hilyer
3:45 - 4 PM Break
4 - 5 PM Opening Plenary/Keynote: Designing Streets for Walking, Biking & Driving, Nathan Norris, CityBuilding Partnership, LLC
Description: Designing streets is complicated because: (1) they serve a wide range of users who oftentimes have competing interests; (2) they have a wide range of design details that can help or hurt a community depending upon how they are calibrated. In this session, we will explore how to design streets to match the needs of your community by focusing on the purpose of streets, the design elements that impact the functionality of streets for multiple users, and the most important street design mistakes to avoid.
5 - 7 PM Social: Opelika Main Street, Railroad Area
Thursday, August 18 (Bottling Plant Event Center, 614 North Railroad Avenue)
8:00 AM Registration Opens
8:30-9 AM From Raindrops to Art: How Creating Rain-Activated Art Can Benefit Your Community, Peregrine Church, Rain Works
DESCRIPTION: Invented in rainy Seattle by artist Peregrine Church, "Rainworks" are magical pieces of street art that are invisible when dry, but appear on sidewalks every time it rains. Their purpose is to give people something to look forward to on rainy days! In this talk, Peregrine will provide an entertaining guide on how to make your own Rainworks, including fresh ideas that you can bring back to your own neighborhoods and city centers.
9-10 AM Placemaking and the Main Street Approach, Lisa Thompson, Senior Program Officer, Main Street America
DESCRIPTION: As a philosophy and practice, placemaking promotes a comprehensive approach to the planning, design, and management of places. Learn how to integrate placemak­ing with the Main Street Approach™ as a strategy to bolster place-based economic development, local entrepreneur­ship support, and quality design.
10-10:15 AM Break
10:15-11:15 AM Enhancing Place through Community Visioning: A Case Study with DesignAlabama and the Town of Camden, Gina Clifford, Executive Director, DesignAlabama
DESCRIPTION: In 2018 the Town of Camden embarked on a partnership with DesignAlabama as part of DesignAlabama's DesignVision program. The result has been the coming together of this small rural community in Wilcox County, and the start of downtown revitalization.
11:15-12:15 PM Public Art Walking Tour and Business Incubator Tour (Dual Session)
12:15-2 PM Lunch and Retail Therapy
2-3:30 PM So Main Street is Buying a Building (Protection & Development), Alex Flachsbart, Founder/CEO, Opportunity Alabama
DESCRIPTION: Tired of staring at that old two-story eyesore that's falling apart on State and Main? Know the owner wants to get out - and you've got the cash to make it happen? Do you want to set balls in motion but aren't sure the pathway or structure to see it fully redeveloped? Then come figure it out with OPAL! We'll discuss the potential risks, structural mitigants, and practical revitalization planning you'll need to do as a Main Street organization looking at getting more directly engaged in the development process.
3:30-3:45 PM Break
3:45-4:45 PM Fundraising (How Do We Afford All of This?), Mary Helmer Wirth, Main Street Alabama President and State Coordinator
6-7:00 PM Pre-Banquet: Cocktail Hour, Auburn Marriott Opelika Resort & Spa at Grand National, 3700 Robert Treet Jones Trail. Presented by Regions.
7-9:00 PM BANQUET: Awards for Excellence
DESCRIPTION: Join Alabama Municipal Electric Authority, Main Street Alabama, and our special guests as we celebrate the successes of our Main Street programs with a dinner and awards program.
*Separate Ticket Required - Limited Seating*

Friday, August 19, 2021 (Bottling Plant Event Center, 614 North Railroad Avenue)
8:00 AM Registration Opens
8:30-9 AM Rapid Fire Breakfast: Livable Communities; 8 Domains of Liveability, AARP
9-10:30 AM Marketing Your Main Street; Kirsten Borgstrom, Principal, Place + Main Advisors LLC
DESCRIPTION: Main Street organizations do a great job marketing events and key happenings in the district, but what about the rest of the organization? Here's an opportunity to learn how, and why, to create a strategic marketing plan that aligns with the overall goals of your Main Street organization, including trends and tactics to implement, track, and evaluate.
10:30-10:45 AM BREAK
10:45-12:00 PM Redevelopment Planning is Easy-People are Hard; Joe Borgstrom, Principal, Place + Main Advisors LLC
12-12:15 PM Closing Session
Speakers
Joe Borgstrom, Principal, Place + Main Advisors LLC
Joe Borgstrom is an accomplished professional in the fields of Downtown Redevelopment, Community and Economic Development, Main Street and Placemaking. His 20 year career includes executive management, project financial structuring and evaluation, fund development, foreign direct investment recruitment, market research, program management, public speaking and consulting. He and his teams have used state and local incentives to leverage more than $2.2 billion in private investment into communities. Borgstrom's expertise is in the areas of retail market analysis, real estate redevelopment, real estate finance, business recruitment, strategic planning, incentives, and economic development strategy. He has served clients in communities as small as 700 residents to more than 400,000. He has been a featured keynote speaker at statewide downtown conferences in Wisconsin, Tennessee, North Carolina, Arkansas, Alabama, and Delaware, multi-time presenter at the National Main Street Conference, and was a featured speaker at the White House Placemaking Summit. Borgstrom is a Certified Economic Development Finance Professional through the National Development Council.
Kirsten Borgstrom, Principal, Place + Main Advisors LLC
Kirsten Borgstrom is a principal with Place + Main Advisors, a Michigan-based company moving communities forward with Economic Development, Community Marketing, Real Estate Redevelopment, Placemaking and Communications strategies. Ms. Borgstrom has more than 20 years of hands-on marketing and public relations experience in travel and tourism, economic development, real estate development and sports marketing. Her varied expertise includes creating comprehensive marketing and communications strategies to successfully pitching client stories at the local, regional, and national levels.
Peregrine Church, Rainworks
Peregrine Church is an artist and entrepreneur from Seattle, Washington, known for inventing a special form of art called Rainworks. Peregrine is passionate about making people smile and inspiring them to create art in their own communities.
Gina Glaze Clifford, Executive Director, DesignAlabama
Gina Glaze Clifford is the Executive Director of DesignAlabama and has served in this position for 19 years. As Executive Director, she is responsible for the day-to-day operations of the organization including fundraising, public relations and administrative duties. Gina holds an undergraduate degree and a M.A. in public administration from Auburn University. She lives in Montgomery with her husband Tim and two children, Jackson and Coleman.
Sulynn Creswell, Executive Director, Black Belt Treasures Cultural Arts Center
Sulynn Creswell is the Executive Director at Black Belt Treasures Cultural Arts Center, serving since April, 2007, having previously served as the Assistant Director/Gallery Manager. In her roles, she helped to establish the online & store galleries, built a pool of over 500 Black Belt artists, & promoted the one-of-a-kind cultural center.
Ross Durrance, Director of State Legislative Programs, Alabama Farmers Federation
Russ Durrance is the current Director of state legislative programs at the Alabama Farmers Federation. Russ covers a variety of different policy related issues as it relates to agriculture, but most important helps cover the economic development aspects that help drive Alabama's farm community forward. Prior to serving in this role, Russ served as a commodity director over the pork, poultry, and dairy divisions at the Alabama Farmers Federation. In that role he worked on various environmental regulations in the agriculture community as well as various business development opportunities. Russ is proud to have the opportunity to serve farmers from across the state and help tell their story.
Alex Flachsbart, Founder/CEO, Opportunity Alabama
Alex Flachsbart is the Founder and CEO of Opportunity Alabama, an economic development organization that serves as the catalyst for investment in meaningful projects and underserved places across Alabama. Under his leadership, OPAL has provided technical assistance, introductions to capital, or direct investment for over $500M in projects across Alabama. Prior to OPAL, Alex's professional career spanned from practicing tax and economic development law at Balch & Bingham LLP – to teaching high school geometry in Mosses, Alabama through Teach for America. A native of Northern California (but a naturalized Alabamian), Alex received undergraduate and masters degrees in economics from The University of Alabama and a J.D. from Washington and Lee University School of Law. Alex serves on the board of Main Street Alabama and the PARCA Roundtable, is a fellow in the Blackburn Institute and the Alabama Leadership Initiative, is a member of the Birmingham Rotary Club, and was recently named one of the Top 100 national influencers in Commercial Real Estate by the Business Journals of America.
Chey-Anne Kilpatrick, Environmental Scientist-Redevelopment Section, ADEM
Chey-Anne Kilpatrick is an Environmental Scientist in the Redevelopment Section at the Alabama Department of Environmental Management (ADEM). She graduated from Auburn University in May 2021 with a Bachelor's in Science in Animal Sciences. She has been a project manager in the State's Brownfield Redevelopment Program and Voluntary Cleanup Program since December 2021.
Matt Mosley, Director of Planning, City of Opelika
Mosley is director of planning for the city of Opelika. His department oversees all planning, building, historic preservation, ADA, and community development for the city. Earlier, he worked for the Town of Pike Road as Planning Director and in various roles with the City of Auburn. He received master's degrees from Auburn University in community planning and public administration and an undergraduate degree from Samford University. He serves on advisory boards for Auburn University's Master of Community Planning program and Opelika Creekline Trails. He is a member of Opelika's 20 Under 40 Class of 2022.
Nathan Norris, Founding Principal, CityBuilding Partnership LLC

As a founding principal of the CityBuilding Partnership LLC, Nathan provides communities, developers and places of worship planning services, customized workshops, site tours and advocacy support.
Nathan previously served as the CEO of the Lafayette Downtown Development Authority where he and his team spearheaded the development of the award-winning Downtown Action Plan and the Creativity Everywhere initiative; secured the adoption of a groundbreaking and graphically-intensive form-based code that won the 2019 Driehaus Award; established the CityBuilding Exchange educational conference for community leaders; and initiated a major road diet on one of the two downtown main thoroughfares.
Prior to running the DDA, Nathan was the co-founder and Director of Implementation Advisory for the international urban design firm PlaceMakers, LLC. During this time Nathan started the Magical Mystery Tour series of intensive site tours of leading projects and places that continues today as the CityBuilding Express. Prior to the creation of PlaceMakers, Nathan served as the Director of Marketing & Sales for multiple large scale traditional neighborhood developments.
He is a contributor to the Charter of the New Urbanism, the SmartCode Manual, and Reflections on Seaside; a co-founder and current president of the Urban Guild; a board member of the Congress for the New Urbanism Members' Christian Caucus; the primary author of the Smart Growth Schools Report Card; and the author of "Re-designing Church for the 21st Century." He is the recipient of the 2019 Barranco Award as well as multiple Charter Awards. In 2022 he was inducted as a Fellow in the Congress for the New Urbanism.
He regularly speaks across the country on how communities can leverage placemaking as an economic development tool. He received his undergraduate degree from the University of Virginia and his law degree from the University of Alabama prior to serving in the military.
Brantley Snipes, Main Street Greenwood Executive Director
As a daughter of the MS Delta, Brantley has been raised in a hauntingly stunning and unique landscape region that has influenced and shaped her career. Knowing she wanted to be a landscape architect since age 9, Brantley left the Delta to receive a bachelor's degree from Auburn University, a family tradition. Brantley graduated cum laude with a degree in Horticultural Science in order to gain a better understanding of plants, plant relationships and plant communities.
From Auburn, Brantley headed to North Carolina State University to pursue a Master's degree of Landscape Architecture in order to enhance her understanding at the design process. While at NC State, Brantley was introduced to the world and works of historic preservation and how landscape architecture can be utilized to shape and aid in preservation projects. Brantley graduated in 2011 with a dual master's degree in landscape architecture and horticultural science. She was inducted into the Sigma Lambda Alpha Honor Society while at NCSU.
Seeing a need for quality design and innovative projects within the MS Delta, Brantley returned to the MS Delta in 2011 to launch Brantley Snipes Landscape & Design. She accepted a position at Main Street Greenwood in 2012 to serve as the Executive Director. Today, Brantley is not only a licensed Landscape Architect, but the lead designer, owner and project manager for Brantley Snipes Landscape Design and the Executive Director of Main Street Greenwood, Inc. In 2021, Brantley opened Osmanthus, a garden, home and patio shop in downtown Greenwood.
Lisa Thompson, Senior Program Officer, Main Street America
Lisa Mullins Thompson serves as a Senior Program Officer for Revitalization Services at Main Street America. She provides on-the-ground technical assistance to local, city, county, and state-wide organizations that are using the "Main Street approach" to implement their revitalization efforts.
Lisa brings to Main Street America a broad professional background in historic preservation, strategic planning, public relations, small business and economic development in both the private and public sectors. Prior to joining MSA, her most recent employment was with the Kentucky Heritage Council, where she serves as the National Register Coordinator and as a Resource Specialist for the Kentucky Main Street Program. Lisa previously worked for the National Trust for Historic Preservation; as an Executive Director of two Main Street programs in Annapolis, MD and Paducah, KY. Lisa has been connected to Main Street throughout her personal and professional journey as the owner of a downtown retail business, as the owner of a downtown retail business, restoring old homes, and rehabilitating downtown commercial buildings.
Lisa earned her bachelor's degree in Behavioral Science from the University of Maryland. She also has earned the Main Street America Revitalization Professional (MSARP) credential and is a Historic Real Estate Development Finance Professional (HREDFP).
When she's not helping new businesses or reimagining new uses for old buildings, Lisa can be found in her kitchen whipping up a French classic with ingredients from her backyard garden in Central Kentucky.
LAB 2022 IS PRESENTED BY

Special Thanks to All Our LAB Sponsors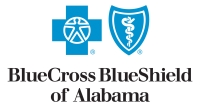 Wind Creek Casino and Hotel
AARP Alabama Department of Environmental Management [ADEM]
Blake Williams Communications, LLC Dixie Decorations R3L Engineering
Awards of Excellence made possible by: